Sep 13, 2020

Rights and the Right Goal

Sep 6, 2020

Liberty and Legalism

Aug 30, 2020

Are Marriage & Remarriage Okay?

Aug 23, 2020

What about Marriage?

Aug 16, 2020

Wholeness

Aug 9, 2020

BE at Peace with One Another

Aug 2, 2020

Two Ditches on the Road

Jul 26, 2020

Infection! Help!

Jul 19, 2020

Need Another Example?

Jul 12, 2020

Babies & Big People

Building Families Through God's Word
Our Bible Reading Plan begins October 1st! Stop by the Welcome Center to pick up a copy of the reading plan, or find it here:

MBC Bible Reading Plan Online
Read:
These plans are designed for reading 5-6 days per week. Read the passage(s) for that day (together and out loud for families).
Discuss:
(If you are single write your thoughts in a notebook.) Each day's discussion need not take any longer than 8-10 minutes.
1) What is the passage saying?
2) What should I do in response to it?
Pray:
Pray something relative to what you just read, and for you/your family's needs for the day.

Monroe Bible Church is committed to making a difference in our community. Whether it's hosting blood drives, volunteering with Habitat for Humanity and Monroe Area Community Closet, packing meals for hungry kids through One Meal Packing Events, fund-raising to build a playground in Guatemala through Kids Around The World, providing counseling services to our neighbors, praying for the community in times of need, or helping organize the annual prayer breakfast for the National Day of Prayer, we want to embody the love of God to the Monroe area and beyond. See our Ministries page for more information.
Featured Ministries at MBC

An online catalog of the MBC Church library is available by clicking on the image to the right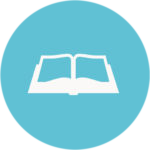 The PIPELINE CLASS: Stay tuned for the start of new Pipeline classes.

For more information contact
Ministry Leader, Kyle Ohlrich at 719-439-1003

For more information contact
Ministry Leader, Jane Thoman at 608-214-9660

Prayer Meeting – Held Monday nights at 6:30 pm. If you are unable to attend but would like to pray at that time please text Dan Keen at 608-897-6926.
The book

"Prayer Coach"

is for all those who want to get off the bench and on to the praying field. Sign up at the Welcome Center if you would like to purchase a copy of this book or see Dan Keen.
Our Hispanic brothers and sisters in Christ (MONROE IGLESIA BIBLICA) meet at Monroe Bible Church each Thursday evening
at 6 pm for prayer. You are welcome to join us in the

If you are interested in are interested in joining the Missions Ministry, please contact Crystal Zimmerman, 608-214-6794.

Whether your marriage is in need of a tune up or an overhaul, MBC's Marriage Ministry Leaders can connect you with a mentor couple to walk alongside you.
Contact Jeff & Marie Wunschel at 608-214-3699 with questions.

The MBC LIbrary is open Tuesday's 10 am – Noon and
Sunday's following each Worship Service
MBC Library is Online! Visit – https://thembclibrary.libib.com/
Looking for a Book Club ?
The MBC Library is sponsoring a women's book club biweekly starting in mid-March. We'll be reading "Stop Calling Me Beautiful"
" "If you're tired of surface-level teaching and shallow faith, this
book will ignite a fire in your soul for a deeper walk with Jesus
and draw you into the depths of the Word." —— Gretchen Saffles, founder of Well-Watered Women" Split into two parts with chapter titles such as: "Why the Instagram Bible Won't Free You", "Skirt Length and Bible Translations: Overcoming Legalism", "Used
Goods: Redeeming a Broken Sexuality", and "An Audience of One: Conquering Fear of Man", among others. This book also addresses anxiety, grief, community, and shame, all with the goal to show you a
richer faith is accessible. " Jesus doesn't offer a powerless salvation. He makes your brokenness part of His whole redemption story—if you allow Him to. Don't settle for a feel-good faith. If you want victory over insecurity, fear, shame, and the circumstances you are
facing, it's time to embrace Jesus. All of Him."
See the library for more details or email Amanda at
ohlrich316@gmail.com

Primetimers will not be meeting until further notice.
2020 BLOOD DRIVE Dates at Monroe Bible Church – VOLUNTEERS APPRECIATED!

Fusion – Meeting August 9th at the Setterstrom home, from 4-6 pm. Outdoor Fun & Games. Join us!
For all high school students, grades 9-12.

Ignite
Camp Out August 16-18th. Permissions slips required. Deadline to sign up is August 9th.
For all middle school students, 6th-8th grades.

Sunday School – stay tuned for the start of the new Sunday School season.
Join us at 9 am each Sunday morning for Sunday school!

Awana – stay tuned for the start date of the Awana season.
Awana meets each Wednesday evening!
Trek/Journey (Middle School & High School) will meet at 5:30 pm in the Lower Level Room 106.
Awana Clubbers 3 1/2 yrs. – 6th grade will meet from 6:15 pm – 7:50 pm.
Our God is a God of abundance and He loves to give. He sacrificed willingly on the cross and then invited us into fullness of life. As His children, we are called to imitate Him. Our generosity in giving is a demonstration of God's character and a response to what He has done for us.
Give Online

ACH Direct Debits


2613 8th Ave, Monroe, WI 53566
Mon
.- Thur., 9
AM-2PM
Fri. 9AM-Noon