About Monroe Bible Church
Recent Sermon Series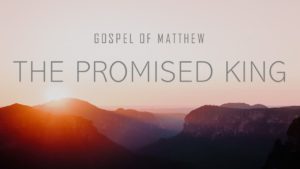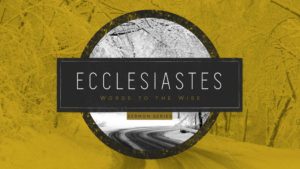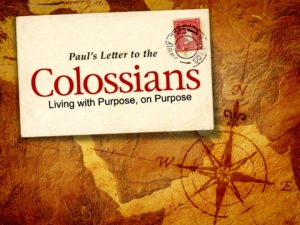 Oct 13, 2019

Loving One Another to the Glory of God

Oct 6, 2019

God's Kingdom Laws

Sep 29, 2019

The Beginning of Jesus' Ministry

Sep 22, 2019

Why Was Jesus Baptized?

Sep 15, 2019

Not Stopped

Sep 8, 2019

Jesus Is Presented

Sep 1, 2019

Wisdom Made Concise

Aug 25, 2019

Before You Know It

Aug 18, 2019

Wisdom & Foolishness Applied

Aug 11, 2019

Living With Uncertainties

Building Families Through God's Word
Our Bible Reading Plan begins October 1st! Stop by the Welcome Center to pick up a copy of the reading plan, or find it here:

MBC Bible Reading Plan Online
New City Catechism
Go to your App Store and download the app. One question per week is given, these are great discussion points for families
Week of October 13th: Part 3 Question 39
Read:
These plans are designed for reading 5-6 days per week. Read the passage(s) for that day (together and out loud for families).
Discuss:
(If you are single write your thoughts in a notebook.) Each day's discussion need not take any longer than 8-10 minutes.
1) What is the passage saying?
2) What should I do in response to it?
Pray:
Pray something relative to what you just read, and for you/your family's needs for the day.

Monroe Bible Church is committed to making a difference in our community. Whether it's hosting blood drives, volunteering with Habitat for Humanity and Monroe Area Community Closet, packing meals for hungry kids through One Meal Packing Events, fund-raising to build a playground in Guatemala through Kids Around The World, providing counseling services to our neighbors, praying for the community in times of need, or helping organize the annual prayer breakfast for the National Day of Prayer, we want to embody the love of God to the Monroe area and beyond. See our Ministries page for more information.
Featured Ministries at MBC

An online catalog of the MBC Church library is available by clicking on the image to the right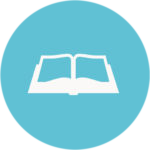 For our next Pipeline class, we'll discuss and reflect on God's Word and what our culture is doing to lead and mis-lead the next generation. Please join us at 9 am in the Nehemiah Center for "Such Were Some of You".

Our next Men's Br
eakfast will be November 2nd at 8 am in the Nehemiah Center! Invite a friend!

Our 2019 Women's Retreat is planned for Friday, October 18th through Sunday, October 20th at Inspiration Ministries, Walworth WI.
Our theme this year is "Loved, Healed, Living for Him". At our retreat we'll look at Paul's prayer for the church in Philippians 1:9-11. Join us to listen, learn, discuss, laugh, play, pray, and grow together!

Prayer Meeting – Each Monday at 6:30 pm. If you are unable to attend but would like to pray at that time please text Dan Keen at 608-897-6926.
"Prayer Coach"

For all those who want to get off the bench and on to the praying field. Sign up at the Welcome Center if you would like to purchase a copy of this book.
Our Hispanic brothers and sisters in Christ (MONROE IGLESIA BIBLICA) meet at Monroe Bible Church each Thursday evening
at 6 pm for prayer. You are welcome to join us in the

Praise God!

With the $3,000 from the garage sale fundraiser, we have met our $15,000 goal for the purchase and shipment of a refurbished playground through Kids Around the World! We will send a mission team to Guatemala in the summer of 2020 to install the playground.

Whether your marriage is in need of a tune up or an overhaul, MBC's Marriage Ministry Leaders can connect you with a mentor couple to walk alongside you.
REMINDER Last year several couples from MBC enriched their marriages by attending Weekend to Remember. Sign up online. The event in Madison starts on Friday evening 5/1/2020 – 5/3/2020 at Madison Marriott West.
Remember to use our group name "monroebiblechurch" when registering. Please call Jeff & Marie Wunschel (214-3699) with any questions or for help to get registered.
Contact Jeff & Marie Wunschel at 608-329-7881 with questions.

The MBC LIbrary is open Tuesday's 10 am – Noon in September; and
Sunday's following each Worship Service
MBC Library is Online! Visit – https://thembclibrary.libib.com/

Primetimers meet for lunch @ Pizza Hut on the third Friday of each month at 11:15 am. Please join us!
Primetimers meet the first Tuesday of each month for lunch and games. We'd love to have you come on Tuesday, November 5th from 10 am – 1 pm in the Nehemiah Center. Our special guest will be Daniel Jezowski serving Bible Translation through Aviation Support with Wycliffe ministries.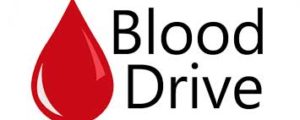 BLOOD DRIVE Dates for 2019 at Monroe Bible Church – VOLUNTEERS APPRECIATED!
October 24: 12:30 pm – 6 pm
December 19
Watch the website and bulletin for more information!

Fusion (High School) youth will do a service project at 18 & 8th (1802 8th St.) on Sunday, October 20th from 4 – 6:30 pm. Please bring newspaper/rags to use in washing windows.

October 20th Ignite youth will meet at MBC from 4 – 6 pm in the Lower Level room 106.
Ignite Youth will serve at Loaves & Fishes on Sunday, October 27th at Grace Lutheran Church. Please arrive at Grace Lutheran Church at 3:30 pm.

Join us at 9 am each Sunday morning for Sunday school!

Awana meets each Wednesday evening!
Trek/Journey (Middle School & High School) will meet at 5:30 pm in the Lower Level Room 106.
Awana Clubbers 3 1/2 yrs. – 6th grade will meet from 6:15 pm – 7:50 pm.
Our God is a God of abundance and He loves to give. He sacrificed willingly on the cross and then invited us into fullness of life. As His children, we are called to imitate Him. Our generosity in giving is a demonstration of God's character and a response to what He has done for us.
Give Online

ACH Direct Debits


2613 8th Ave, Monroe, WI 53566