Do You Know…
Do You Know for Sure…that you are going to be with God in heaven?
God loves you and created you to know Him personally. "For God so loved the world, that He gave His only begotten Son, that whoever believes in Him shall not perish, but have eternal life." John 3:16
God's Plan: "This is eternal life, that they may know You, the only true God, and Jesus Christ whom You have sent." John 17:3
Man is sinful and separated from God, so we cannot know Him personally or experience His love. "for all have sinned and fall short of the glory of God," Romans 3:23 "For the wages of sin is death, but the free gift of God is eternal life in Christ Jesus our Lord." Romans 6:23
Jesus Christ is God's ONLY provision for man's sin. Through Him alone you can know God personally and experience God's love. He died in our place: "But God demonstrates His own love toward us, in that while we were yet sinners, Christ died for us." Romans 5:8
He is the only way to God: "Jesus said to him, "I am the way, and the truth, and the life; no one comes to the Father but through Me." John 14:6
You must individually repent and receive Jesus Christ as Savior and Lord; then you can know God personally and experience His love. You must receive Christ: "But as many as received Him, to them He gave the right to become children of God, even to those who believe in His name," John 1:12 "The Lord is not slow about His promise… not wishing for any to perish but for all to come to repentance." 2 Peter 3:9
We receive Christ through faith: "For by grace you have been saved through faith; and that not of yourselves, it is the gift of God." Ephesians 2:8

Building Families Through God's Word
Our Bible Reading Plans begin on January 1st
Stop by the Welcome Center to pick up a copy of the reading plan
or find it here:
Read:
These plans are designed for reading 5-6 days per week. Read the passage(s) for that day (together and out loud for families).
Discuss:
(If you are single write your thoughts in a notebook.) Each day's discussion need not take any longer than 8-10 minutes.
1) What is the passage saying?
2) What should I do in response to it?
Pray:
Pray something relative to what you just read, and for you/your family's needs for the day.

Monroe Bible Church is committed to making a difference in our community. Whether it's hosting blood drives, volunteering with Habitat for Humanity and Monroe Area Community Closet, packing meals for hungry kids through One Meal Packing Events, fund-raising to build a playground in Guatemala through Kids Around The World, providing counseling services to our neighbors, praying for the community in times of need, or helping organize the annual prayer breakfast for the National Day of Prayer, we want to embody the love of God to the Monroe area and beyond. See our Ministries page for more information.
Featured Ministries at MBC

Click below to register your child for the 2023-2024 AWANA season!

An online catalog of the MBC Church library is available by clicking on the image to the right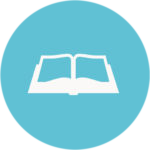 The PIPELINE CLASS: Sunday School for all adults.
We meet at 9:00 AM each Sunday, from September through May, in the Nehemiah Center.
Join us!
Pipeline begins Sunday, September 17th at 9:00 AM – "How Jesus made Disciples who would finish strong."
Sep. 24th – Harvest Weekend – hear from our missionaries Hunter & Brittany Hancock
Oct. 1st – Nov. 5th – "Ephesians – Truly Harnessing the Whole Armor of God"


Women's Ministry Leader: Amanda Ohlrich
Women's Ministry Launch – Sunday, September 17th at Noon in the Nehemiah Center!
Women's Conference – Friday-Saturday, October 20-21
Friday: 5-9 PM
Saturday: 9 AM -5 PM
Women's Brunch – Saturday, November 11th – 10 AM – 2 PM

Prayer Meeting
– Held Monday nights at 6:30 pm. Contact: Dan Keen
The book

"Prayer Coach"

is for all those who want to get off the bench and on to the praying field. Sign up at the Welcome Center if you would like to purchase a copy of this book or see Dan Keen.

Monthly Missions Meetings.
If you are interested in are interested in joining the Missions Ministry, contact Crystal Zimmerman
Our Hispanic brothers and sisters in Christ (MONROE IGLESIA BIBLICA) meet at Monroe Bible Church each Thursday evening
at 6 pm for prayer. You are welcome to join us in the

Whether your marriage is in need of a tune up or an overhaul, MBC's Marriage Ministry Leaders can connect you with a mentor couple to walk alongside you.
Contact Jeff & Marie Wunschel with questions
Art of Marriage Conference – Friday-Saturday, Sep. 15-16 at our 18 & 8th Event Center (1802 8th Street)
Friday: 7-9:30 PM
Saturday: 9 Am – 4:30 PM

The MBC Library is open Tuesday's 10 am – Noon and
Sunday's following each Worship Service

Primetimers Games & Lunch is held the first Tuesday of each month from 10:00 am – 1:00 pm. Contact Carol Hasselmann or the Church Office with any questions.

Fusion – for all high school students, grades 9-12. Meets Sunday evenings from 6-8 pm, September through May.

Ignite – For all middle school students, 6th-8th grades.
Meets Sunday evenings from 4-6 pm, September through May.
Ignite Begins Sunday, September 24th!
Meet at Twining Park from 3-6 PM
Sutter's Ridge Corn Maze – Sunday, October 22nd
Noon – lunch at MBC
1:30 PM – leave for the maze

Sunday School – for ages 2years old through Adults, meets September through May.
Join us at 9 am Sunday mornings.
Sunday School Kicks-Off September 17th!
AWANA meets each Wednesday evening from
Trek/Journey (Middle School & High School) meet at 5:30 pm
Awana Clubbers 3 1/2 yrs. – 6th grade meet from 6:15 pm – 7:50 pm.
Contact: Kim Markham, Awana Director
AWANA Kicks-Off Wednesday, September 20th!
All Clubbers join us at 6:15 PM for hotdogs, chips, cookies & bars for the whole family!
Click below to register your child for the 2023 – 2024 season!
Our God is a God of abundance and He loves to give. He sacrificed willingly on the cross and then invited us into fullness of life. As His children, we are called to imitate Him. Our generosity in giving is a demonstration of God's character and a response to what He has done for us.
Give Online

ACH Direct Debits


2613 8th Ave, Monroe, WI 53566