About Monroe Bible Church
Week of May 19th
2 Kings 4-5, Psalm 95, Luke 15
2 Kings 6-7, Prov 21
2 Kings 8-9, Luke 16
2 Kings 10-11, Prov 22
2 Kings 12-13, Luke 17
2 Kings 14-15, Psalm 96
Week of May 19th
1 Chronicles 29 Solomon becomes king
Psalm 111 Praise to the Lord
Psalm 37 Don't worry about evil men
Psalm 119:1-40 God's Word
Psalm 119:89-112 God's Word
May 19, 2019

Battle Ready

May 12, 2019

The Pleasure Principle

May 5, 2019

Is Ignorance Bliss?

Apr 28, 2019

Solomon Nothing Matters or Everything Matters

Apr 21, 2019

Easter at PAC PM

Apr 14, 2019

People of Palm Sunday

Apr 7, 2019

You're Not Alone(cafe)

Mar 31, 2019

Christianity in relation to Outsiders

Mar 24, 2019

Christianity At Home & Work

Mar 17, 2019

You're Not Who You Were
Featured Ministries at MBC

An online catalog of the MBC Church library is available by clicking on the image to the right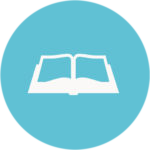 Pipeline begins summer break Sunday May 26th.

Opportunities to SERVE:
Mission: Monroe ~ Monroe Area Community Closet (MACC) at the Nazarene Church needs volunteers.
Email monroeareacommunitycloset@gmail.com if you would like to help!

No Men's Br
eakfast in June or July. Men are invited to Yellowstone State Park to fish, canoe or boat on Saturday, June 1st. Meet ministry leader, Kyle Ohlrich, at the main dock at 8 am! Bring your canoe or boat and snacks if you like!
Please note: There will be NO Men's Study when a Men's Breakfast is planned. No Men's study on June 1st.
A Men's Study will be held each Saturday morning at 9 am in the Nehemiah Center. Invite a friend and come join us!

A women's Bible study titled "Spiritual Warfare" by Jack Kuhatschek will meet on Thursday mornings at 9:30 am in the Nehemiah Center. This study will conclude May 23rd.
A women's study titled "It's Not Supposed to be This Way" by Lysa Terkeurst will be held Wednesday Evenings, 6:30-8:30 pm in the Nehemiah Center. The study will begin July 17th from 6:30 pm – 8:30 pm and run until – August 21st. Please sign up at the Welcome Center.
Attendees must purchase their own books! Christianbooks.com has the book half off right now. Places that carry the book online are Amazon, Christianbooks, Barnes & Noble, etc.
Any Questions, please contact: Helen Tuttle (608-473-2951), or Jenn Chladil (608-636-4852).

All are welcome at Prayer Meeting Mondays @ 6:30 pm in the Lower Level Room 102.
If you are unable to attend but would like to pray at that time please text Dan Keen at 608-897-6926.
"Prayer Coach"

For all those who want to get off the bench and on to the praying field. Sign up at the Welcome Center if you would like to purchase a copy of this book.
Our Hispanic brothers and sisters in Christ (MONROE IGLESIA BIBLICA) meet at Monroe Bible Church each Thursday evening
at 6 pm for prayer. You are welcome to join us in the

Please begin saving your gently-used items! Playground *

BENEFIT GARAGE SALE – June 13 -14, 2019

.

Please bring only gently used items. Please test all electrical appliances; we aren't able to take old TVs.Volunteers welcome & needed for set-up, sorting/pricing, sale, and take-down!

* Garage Sale to raise funds for a KATW (Kids Around the World) Playground in Guatemala.
Guatemala Mission Trip July 6-13, 2019

Whether your marriage is in need of a tune up or an overhaul, MBC's Marriage Ministry Leaders can connect you with a mentor couple to walk alongside you.
Contact Jeff & Marie Wunschel at 608-329-7881 with questions.

The MBC LIbrary is open Tuesday's 10 am – Noon;
1 pm – 3 pm and
Sunday's following each Worship Service
MBC Library is Online! Visit – https://thembclibrary.libib.com/
Coming Up! A Summer Reading Outreach – Read the details in our May Newsletter!

There is a sign up at the Welcome Center if you are interested in a bus trip on July 9th to Oshkosh WI where we will visit with Ray & Becky Jones (former Ministry Leaders). This sign up is to gauge interest and the size of bus needed.
Primetimers meet for lunch @ Pizza Hut on the third Friday of each month at 11:15 am. Please join us!
The first Tuesday of June will be our Primetimers Lunch & Games day. We'll meet from 10 am until 1 pm in the Nehemiah Center.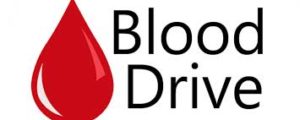 BLOOD DRIVE Dates for 2019 at Monroe Bible Church
June 20
August 22
October 24
December 19
Watch the website and bulletin for more information!


Fusion is now on summer recess.
VBS helpers, July 29-August 2 are needed. See Beth Roidt.
Lydia Children's Home helpers needed, August 12-16 (Chicago service project). See Pastor Troy.

Ignite is now on summer recess.
Watch for special event information in the bulletin or newsletter.
Bonfire & S'mores
with the Youth from Lena Evangelical Free Church on Sunday, June 9th from 5:15 pm until about 9:30 pm. Meet at MBC.

Sunday School begins Summer recess May 26th.

Our God is a God of abundance and He loves to give. He sacrificed willingly on the cross and then invited us into fullness of life. As His children, we are called to imitate Him. Our generosity in giving is a demonstration of God's character and a response to what He has done for us.
Give Online

ACH Direct Debits


2613 8th Ave, Monroe, WI 53566