About Monroe Bible Church
Week of March 17th
1 Kings 11, Rom 7
1 Kings 12, Psalm 69, Rom 8
1 Kings 13, Psalm 70, Rom 9
1 Kings 14, Psalm 71, Rom 10
1 Kings 15-16, Prov. 16, Rom 11
1 Kings 17-18, Rom 12
Week of March 17th
Rom 8:26-39 Victory in Christ
Rom 10 Preaching the Gospel
Rom 12:1-8 Service to God
Rom 12:9-21 Overcoming evil
Mar 17, 2019

You're Not Who You Were

Mar 10, 2019

03.10.19 Facing Religiosity (cafe)

Mar 3, 2019

03.03.19 In Him (cafe)

Feb 24, 2019

Missionary Presentation

Feb 17, 2019

An Old "Church Growth" Model

Feb 10, 2019

Preeminence

Feb 3, 2019

The Will Of…

Jan 27, 2019

From Fret To Faith

Jan 20, 2019

The Law of Reaping

Jan 13, 2019

Discipline of God, Questioning God, Sin
Click on the images above to find out more about MBC's Next Steps
Featured Ministries at MBC

An online catalog of the MBC Church library is available by clicking on the image to the right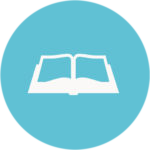 "You and Me Forever"

is the study couples are exploring at 9 am in Pipeline. "You and Me Forever" will conclude March 24th.
Two stand-alone classes titled

"Technology & Entertainment"

will be held Sunday, March 31st at both 9 & 10:30 am and again Sunday, April 7th at 9 & 10:30 am. The 9 am class will be in the Nehemiah Center. The 10:30 am class will be held in the Lower Level room #106. Please plan on joining us!

Opportunities to SERVE:
Mission: Monroe ~ Monroe Area Community Closet (MACC) at the Nazarene Church needs volunteers.
Email monroeareacommunitycloset@gmail.com if you would like to help!

Men's Breakfast Saturday, April 6th at 8 am in the Nehemiah Center. Please join us!
A Men's Study will be held each Saturday morning at 9 am in the Nehemiah Center. Invite a friend and come join us!
Please note: There will be NO Men's Study when a Men's Breakfast is planned.

A women's Bible study titled "Spiritual Warfare" by Jack Kuhatschek will meet on Thursday mornings at 9:30 am in the Nehemiah Center. Please contact Linda Shannon at 608-636-6075 with questions.
If you would be interested in taking this class on Tuesday evenings at 7 pm, contact Linda and let her know.

All are welcome at Prayer Meeting Mondays @ 6:30 pm in the Lower Level Room 102.
If you are unable to attend but would like to pray at that time please text Dan Keen at 608-897-6926.

OneMeal Event Monroe Bible Church will be holding our 4th annual OneMeal Event at the Monroe Middle School new gym on Saturday, April 27 at 10 am. We need to raise $5,400 to hold the event. These funds purchase ingredients through Kids Around the World for 20,000 meals and provides for shipment of the food. Tax deductible checks are to be made PAYABLE to KIDS AROUND THE WORLD, and placed in the OneMeal donation box in the foyer. The last day to donate is Sunday, April 21. The ingredients are packaged in a family friendly, assembly line style. The food we package will be sent to hungry children in a 3rd world country (yet to be determined), who will also receive the Gospel of Jesus Christ. This is a great family-friendly event where you can invite friends, neighbors, and co-workers to help pack. All ages are welcome! We will provide water and snacks, and the first 20 people to show up can receive a Thrivent T-shirt. Please sign up at the OneMeal table at the back of the church if you can help pack.
Guatemala Mission Trip July 6-13, 2019

A WEEKEND TO REMEMBER events are open to all couples. For more information or other event locations check out www.weekendtoremember.com.
Whether your marriage is in need of a tune up or an overhaul, MBC's Marriage Ministry Leaders can connect you with a mentor couple to walk alongside you.
Check out the PIPELINE information regarding the marriage study "You & Me" each Sunday mornings at 9 am until March 24th!
Contact Jeff & Marie Wunschel at 608-329-7881 with questions.

The MBC LIbrary is open Tuesday's 10 am – Noon;
1 pm – 3 pm and
Sunday's following each Worship Service!
There's always something new in the
MBC Library is Online! Visit – https://thembclibrary.libib.com/
The MBC Library is online! Patrons will be able to look up what media the Library has to offer. A tab on the left of the page has the Library sorted by books, DVDs, audio, CDs, sermons, and studies on DVD. Simply click on what you're looking for and search or browse! You will be able to go online and see what books you have checked out, when they are due (reminders will be sent!), and you can even put books on hold!
To fully utilize the website you'll have to come into the Library and receive a patron account. In the meantime you can still browse and read the ticker on the right side of the page for Library news.

Primetimers Lunch @ Pizza Hut – Friday, March 15th at 11:15 am.


Fusion Youth meet March 17th from 6 pm – 8 pm in the Lower Level room #106.

Ignite Youth will meet March 17th from 4 pm – 6 pm in the Lower Level room #106.

Sunday school classes for ages 2 – High School will meet each Sunday
at 9 am.
Sunday School begins with a time of singing in the Nehemiah Center followed by class time.

Awana meets each Wednesday: Trek & Journey (Middle & High
School youth) meet from 5:30 pm – 6:16 pm. Those 3 1/2 – 6th
Grade meet from 6:15 pm – 7:50 pm.
Because of recent inclement weather Awana will have extended hours each Wednesday in order to allow Clubbers the opportunity to catch up on saying their verses. Time for Awana Clubbers will be extended until 8:15 pm.
Listen to the stories of transformation, joy, hope, and healing from some of the members of our congre

gation!
Our God is a God of abundance and He loves to give. He sacrificed willingly on the cross and then invited us into fullness of life. As His children, we are called to imitate Him. Our generosity in giving is a demonstration of God's character and a response to what He has done for us.
Give Online

ACH Direct Debits


2613 8th Ave, Monroe, WI 53566