About Monroe Bible Church
Week of January 13
Deut 29-31, Job 30, Matt 3
Deut 32-34, Job 31, Matt 4
Week of January 13
Lev 16:1-22 Day of Atonement
Num 6:22-27 Blessing
Jan 13, 2019

Discipline of God, Questioning God, Sin

Jan 6, 2019

Where Is Justice?

Dec 30, 2018

The King Is Come!

Dec 24, 2018

Christmas Eve 2018 2nd Service

Dec 23, 2018

Prince of Peace?

Dec 16, 2018

Overflowing

Dec 9, 2018

From Doubting To Declaring

Dec 2, 2018

Mary Saw Reason to Worship!

Nov 25, 2018

Most Holy One

Nov 18, 2018

Love – Often Maligned, Seldom Defined – 11:18:18, 9.57 AM
Click on the images above to find out more about MBC's Next Steps
Featured Ministries at MBC

An online catalog of the MBC Church library is available by clicking on the image to the right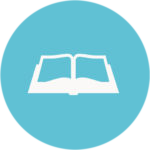 Pipeline "Disciplemaking" classes have been extended – please join us Sundays – January 20th & 27th, at 9 am in the Nehemiah Center to discuss Discipleship in the context of Relationships. This class is for every age group and person post-high school. We hope you'll join us!

Opportunities to SERVE:
Mission: Monroe ~ Monroe Area Community Closet (MACC) at the Nazarene Church needs volunteers.
Email monroeareacommunitycloset@gmail.com if you would like to help!

Men's Breakfast Saturday, February 2nd at 8 am. Please join us in the Nehemiah Center.
A Men's Study will begin on Saturday, February 2nd at 9 am in the Nehemiah Center. Invite a friend and come join us!
Men's "No Regrets" Men's Conference – stay tuned for details.

Women's Recovery Workshop – Find Freedom, Hope & New Beginnings
Have you ever wondered why you always felt "Not good enough"? Are you a people pleaser? Do you feel it's your part in relationships to hold things together? Do you ever feel if you don't do it yourself, things will never get done? Did you want to experience more from life, but you don't know how to access intimacy with God and others?
There is healing in Jesus name! Please join us Tuesdays beginning January 29th, 2019 from 7 – 9 pm . Place TBD.

All are welcome at Prayer Meeting Mondays @ 6:30 pm in the Lower Level Room 102.
If you are unable to attend but would like to pray at that time please text Dan Keen at 608-897-6926.

Guatemala Mission Trip July 6-13, 2019
Culvers Night is Monday, February 4. Culvers will donate 10% of profits from dine-in and drive-through sales from 4-10 pm to the Guatemala Playground Fund. Volunteers are needed to serve and clean up.

WEEKEND TO REMEMBER HALF PRICE ($175.) Special
when couples register using our group discount code monroebiblechurch is from January 7th – January 28th. A WEEKEND TO REMEMBER event makes a great gift idea too! For more information or other event locations check out www.weekendtoremember.com.
Whether your marriage is in need of a tune up or an overhaul, MBC's Marriage Ministry Leaders can connect you with a mentor couple to walk alongside you.
Contact Jeff & Marie Wunschel at 608-329-7881 with questions.

The MBC LIbrary is open Tuesday's 10 am – Noon;
1 pm – 3 pm and
Sunday's following each Worship Service!
The Children's, Young Adult, and Couple's reading challenges are all coming to an end on January 27th.
Check out the MBC February Newsletter for NEW Library happenings!
MBC Library is Online! Visit – https://thembclibrary.libib.com/
The MBC Library is online! The website is still a work in progress. Patrons will be able to look up what media the Library has to offer. A tab on the left of the page has the Library sorted by books, DVDs, audio, CDs, sermons, and studies on DVD. Simply click on what you're looking for and search or browse! You will be able to go online and see what books you have checked out, when they are due (reminders will be sent!), and you can even put books on hold!
To fully utilize the website you'll have to come into the Library and receive a patron account. In the meantime you can still browse and read the ticker on the right side of the page for Library news.
Please note – the MBC Library is now located on the upper level -south end of the Nehemiah Center!

Primetimers Lunch @ Pizza Hut – Friday, January 18th at 11:15 am.
February 21 from 2 pm – 6 pm
April 25
June 20
August 22
October 24
December 19
Watch the website and bulletin for more information!


F
usion
High School Youth January Dates;
Fusion: January 20, 27 at 6 pm

Ignite Middle School Youth January Dates:
January 20th Ice Skating at the SLICE Arena 4 pm – 6 pm
January 27th at MBC from 4 pm – 6 pm, LL #106.

Sunday school classes for ages 2 – High School will meet each Sunday
at 9 am.

Awana meets each Wednesday: Trek & Journey (Middle & High
School youth) meet from 5:30 pm – 6:16 pm. Those 3 1/2 – 6th
Grade meet from 6:15 pm – 7:50 pm.
Our God is a God of abundance and He loves to give. He sacrificed willingly on the cross and then invited us into fullness of life. As His children, we are called to imitate Him. Our generosity in giving is a demonstration of God's character and a response to what He has done for us.
Give Online

ACH Direct Debits


2613 8th Ave, Monroe, WI 53566