About Monroe Bible Church
10:30 Café Overflow in Nehemiah Center
Church Library Hours
Sunday Mornings
Tuesdays 10:00 – 12:00
Tuesdays 1:00 – 3:00 PM
Aug 12, 2018

Timeout or Spank?

Aug 5, 2018

The Perfect Example – Pastor Dan Krahenbuhl

Jul 29, 2018

Tell the Children

Jul 22, 2018

Spiritual Claims, Reality – Pastor Dan Krahenbuhl

Jul 15, 2018

Leading The Family To Safety

Jul 8, 2018

The Hard Doctrine Called the Love of God

Jul 1, 2018

Families Beware

Jun 24, 2018

Ignoring God's Design

Jun 17, 2018

Start at the Core

Jun 10, 2018

Facing Failure
Click on the images above to find out more about MBC's Next Steps
Featured Ministries at MBC

An online catalog of the MBC Church library is available by clicking on the image to the right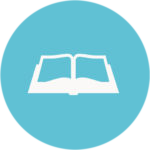 Pipeline has recessed for the summer months.

Opportunities to SERVE:
Mission: Monroe ~ Monroe Area Community Closet (MACC) at the Nazarene Church needs volunteers. Email monroeareacommunitycloset@gmail.com if you would like to help!
AUGUST: VOLUNTEER needed on Monday, August 27th at the Green County Food Pantry – Corner of 12th St. & 17th Ave. From 1:45 pm – 4 pm. Must be able to lift 25 – 40 lbs.
OCTOBER: Care Net Spaghetti Supper at Hope Community Church

NO Men's Wednesday Noon Bible Study until September.
Wild Mountain Man study just started. If you have questions about what the WMM study is all about please contact:
Josh Hardacre (815-290-9584) – if you have boys 6 years old and under
Erich Krahenbuhl (608-214-1371) – for boys 7 – 10 years old
Pastor Troy (316-640-9946) – for boys in middle school
Jesse Petersen (608-214-2535) or Jim Hurlbert (608-325-3430) – for
High School or College young men
Next Men/Boys Breakfast September 1st at 8 am in the Nehemiah Center.

Our Annual Ladies Retreat will be October 19th – 21st. Once again we'll enjoy the wonderful facilities at Inspiration Ministries in Walworth WI.

All are welcome at Prayer Meeting Mondays @ 6:30 pm in the Lower Level Room 102.
If you are unable to attend but would like to pray at that time please text Dan Keen at 608-897-6926.
"Save the Date" Pastor Appreciation and Concert of Prayer at 6:30 pm on Monday, October 29th in the Nehemiah Center.

Guatemala Missions Presentation: Sunday, August 19th at Noon in the Sanctuary. Come and be blessed!
Upcoming Missions events in 2018!
Thursday, September 13: Papa Murphy Playground Fundraiser – must mention "playground" for donation to be made.
Friday, September 14: Cheese Days Playground food tent Fundraiser 10 am – 8 pm
Saturday, September 15: Cheese Days Playground food tent Fundraiser 10 am – 8 pm
Saturday, October 27: Missionary Oscar Chiquito speaking at MBC in the Nehemiah Center at 10:30 am
Saturday, November 10: Harvest Weekend Men/boys breakfast 8 am, NC
Saturday, November 10: Harvest Weekend Women/girls luncheon, Noon, NC
Sunday, November 11: Harvest Weekend CONGREGATIONAL POT LUCK following 2nd Service
Wednesday, December 19: Papa Murphy Playground Fundraiser – must mention "playground" for donation to be made.

August is "Date Your Spouse" month at MBC!
The Marriage Ministry will randomly draw one winning couple from the couples that date their spouse during the weeks of August.
Date night ideas can be found at the Welcome Center – or choose your own date night idea! Then, send an email to
marriageand familymbc@gmail.com that includes 1. the date of your date, and 2. one or more pictures of you on your date. That's it. Your name will be entered into a weekly drawing for $15 of Monroe Money.
You may enter all each of the remaining weeks, August 12 – 18; 19 – 25; 26 – Sept. 1, but a couple can only win once.

LIBRARY Open Tuesday's from 10 am – Noon AND from
1 – 3 pm. Come in, look around, check out some of the materials available.
MBC Library is Online! Visit – https://thembclibrary.libib.com/
The MBC Library is now fully online! While the website is a work in progress in some areas, it is available. Patrons will be able to look up what media the Library has to offer. A tab on the left of the page has the Library sorted by books, DVDs, audio, CDs, sermons, and studies on DVD. Simply click on what you're looking for and search or browse! When fully in place you will be able to go online and see what books you have checked out, when they are adue (reminders will be sent!), and you can even put books on hold!
To fully utilize the website you will have to come into the Library and receive a patron account. In the meantime you can still browse and read the ticker on the right side of the page for Library news.
Please note – the MBC Library is now located on the upper level -south end of the Nehemiah Center!

Primetimers Lunch @ Pizza Hut – Friday, August 17th at 11:15 am.
Please join us!


Fusion Youth Group will have a PHOTO SCAVENGER HUNT Kick off on Sunday, September 9th from 6 pm – 8 pm.
Friday, September 14: Cheese Days Hospitality Tent service opportunity 6 pm – 9 pm – see Pastor Troy.
Sunday, September 16
: Cheese Days Clean up & Pizza (Time to be determined)
Wednesday, September 26
: See You at the Pole/ Breakfast 6 am – 7:15 am.

Ignite Youth Group meetings have recessed until fall.
Ignite Middle School Camping Trip to Govenor Dodge will be from 1 pm Sunday, August 19th until Tuesday, August 21st. See Pastor Troy if you have questions.

Sunday school classes will resume Sunday, September 9th at 9:30 am for ages 2 – adult.

Awana resumes Wednesday, September 26th. Trek & Journey (Middle & High School youth) meet from 5:30 pm – 6:16 pm. Those 3 1/2 – 6th Grade meet from 6:15 pm – 7:50 pm.
Our God is a God of abundance and He loves to give. He sacrificed willingly on the cross and then invited us into fullness of life. As His children, we are called to imitate Him. Our generosity in giving is a demonstration of God's character and a response to what He has done for us.
Give Online

ACH Direct Debits


2613 8th Ave, Monroe, WI 53566