About Monroe Bible Church
10:30 Café Overflow in Nehemiah Center
Click on the images above to find out more about MBC's Next Steps
Featured Ministries at MBC

An online catalog of the MBC Church library is available by clicking on the image to the right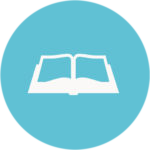 Pipeline has recessed for the summer months.

Mission: Monroe ~ Monroe Area Community Closet (MACC) needs volunteers. Email monroeareacommunitycloset@gmail.com if you would like to help!
Opportunities to SERVE:
JULY: Friday, July 13th "Concert on the Square" pizza sales to benefit Family Promise. Sign up at the Welcome Center to help with pizza sales or to be a pizza runner to Suisse Haus.
AUGUST: All Monday's at the Green County Food Pantry
OCTOBER: Care Net Spaghetti Supper at Hope Community Church

Men's Wednesday Noon Bible Study, Lower Level Room 102.
Wild Mountain Man study just started. If you have questions about what the WMM study is all about please contact Pastor Troy at 316-640-9946 or Josh Hardacre at 608-558-1481.
Brewers Baseball Game – Tuesday, July 3rd. Brewers vs. Minnesota Twins, Tickets $10. each. All are invited! We'll tailgate before the game. Carpooling from MBC – departure time 10 am. Contact Bernie Roidt (325-2199) or sign up at the Welcome Center.
Wait for it! Men/Kids ANNUAL CANOE TRIP on the Wisconsin River! Leaving MBC at 9 am. Saturday, June 20th & July 1st. Contact Kyle Ohlrich at 719-439-1003 for more information.
Next Men/Boys Breakfast July 7th at 8 am.

Twenty-five ladies have spoken for tickets to the Fireside Theater for lunch and a show on Wednesday, July 11th. Participants will arrive at MBC by 9 am to carpool to Ft. Atkinson. Thank you for a great response!
Our Annual Ladies Retreat will be October 19th – 21st. Once again we'll enjoy the wonderful facilities at Inspiration Ministries in Walworth WI.

Prayer Meeting Mondays @ 6:30 pm in the Lower Level Room 102.

Watch for more information on this Missions fundraising event in 2018!
September 14 -16 (Friday-Sunday) Cheese Days Tent
…………………………………………………………………………………………………..
Craft Preparation for Guatemala Vacation Bible School materials will be Saturday, June 23rd at 8:30 am in the Nehemiah Center. If you have a favorite scissors or cutting board, feel free to bring it!
THANK YOU to all who helped make the Benefit Garage Sale for Kids Around the World a huge success!


MBC Library is Online! Visit – https://thembclibrary.libib.com/
The MBC Library is now fully online! While the website is a work in progress in some areas, it is available. Patrons will be able to look up what media the Library has to offer. A tab on the left of the page has the Library sorted by books, DVDs, audio, CDs, sermons, and studies on DVD. Simply click on what you're looking for and search or browse! When fully in place you will be able to go online and see what books you have checked out, when they are adue (reminders will be sent!), and you can even put books on hold!
To fully utilize the website you will have to come into the Library and receive a patron account. In the meantime you can still browse and read the ticker on the right side of the page for Library news.
Please note – the MBC Library is now located on the upper level -south end of the Nehemiah Center!

Primetimers Lunch @ Pizza Hut – Friday, July 20th at 11:15 am.
Please join us!


Fusion Youth Group meetings have recessed until fall.
Watch for upcoming information regarding a Mt. Olympus Event in July for Ignite and Fusion.

Ignite Youth Group meetings have recessed until fall.
Watch for upcoming information regarding a Mt. Olympus Event in July for Ignite and Fusion.

Sunday school has recessed for the summer. Classes will resume in September.

Awana has concluded – please watch for Awana to begin again in the fall!
Our God is a God of abundance and He loves to give. He sacrificed willingly on the cross and then invited us into fullness of life. As His children, we are called to imitate Him. Our generosity in giving is a demonstration of God's character and a response to what He has done for us.
Give Online

ACH Direct Debits


2613 8th Ave, Monroe, WI 53566