About Monroe Bible Church
Week of April 14th
Isaiah 9-10, Psalm 87-88, Phil 4
Isaiah 11-13, Luke 1
Isaiah 14-16, Psalm 89:1-18
Isaiah 17-20, Psalm 89:19-52
Isaiah 21-23, Prov 18
Isaiah 24-26, Luke 2
Week of April 14th
John 15:1-17 The vine and the branches
John 17 Jesus' prayer for believers
Matt 26:36-68 Arrest of Jesus
Matt 26:68-75 Peter denies knowing Jesus
Luke 23:1-25 Jesus before Pilate
Apr 14, 2019

People of Palm Sunday

Apr 7, 2019

You're Not Alone(cafe)

Mar 31, 2019

Christianity in relation to Outsiders

Mar 24, 2019

Christianity At Home & Work

Mar 17, 2019

You're Not Who You Were

Mar 10, 2019

Facing Religiosity

Mar 3, 2019

In Him

Feb 24, 2019

Missionary Presentation

Feb 17, 2019

An Old "Church Growth" Model

Feb 10, 2019

Preeminence
Click on the images above to find out more about MBC's Next Steps
Listen to these stories of transformation, joy, hope, and healing from some of our members!
Featured Ministries at MBC

An online catalog of the MBC Church library is available by clicking on the image to the right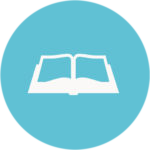 Join us for Pipeline – Sunday, April 14th at 9:30 am in the Nehemiah Center when we'll start a 6-week (excluding Easter Sunday) video series called "Effective Parenting in a Defective World" by Chip Ingram.
Have you ever asked yourself, "How do I raise kids that will stand out from the crowd?" We'll learn some simple truths that can help the next generation stand true to their faith and beliefs…
1. Teach them to work "unto the Lor
d"
2. Teach them to manage their wealth wisely
3. Teach them to make wise decisions
4. Teach them to suffer well
5. Teach them to live grace filled lives

Opportunities to SERVE:
Mission: Monroe ~ Monroe Area Community Closet (MACC) at the Nazarene Church needs volunteers.
Email monroeareacommunitycloset@gmail.com if you would like to help!

A Men's Study will be held each Saturday morning at 9 am in the Nehemiah Center. Invite a friend and come join us!
Please note: There will be NO Men's Study when a Men's Breakfast is planned.
Next Men's Breakfast – Saturday, May 4th.

Women's Priscilla Shirer Simulcast ~ Friday, April 26th from 6:30 – 8:30 pm and Saturday, April 27th from 9 am – 3 pm at Faith Community Church in Davis, IL. Cost is $15/person (includes lunch on Saturday). Seating is limited. Sign up at the Welcome Center.
A women's Bible study titled "Spiritual Warfare" by Jack Kuhatschek will meet on Thursday mornings at 9:30 am in the Nehemiah Center. Linda Shannon is the contact person 608-636-6075.

All are welcome at Prayer Meeting Mondays @ 6:30 pm in the Lower Level Room 102.
If you are unable to attend but would like to pray at that time please text Dan Keen at 608-897-6926.
"Prayer Coach"

For all those who want to get off the bench and on to the praying field. Sign up at the Welcome Center if you would like to purchase a copy of this book.

OneMeal Event Monroe Bible Church will be holding our 4th annual OneMeal Event at the Monroe Middle School new gym on Saturday, April 27 at 10 am. We need to raise $5,400 to hold the event. These funds purchase ingredients through Kids Around the World for 20,000 meals and provides for shipment of the food. Tax deductible checks are to be made PAYABLE to KIDS AROUND THE WORLD, and placed in the OneMeal donation box in the foyer. The last day to donate is Sunday, April 21. The ingredients are packaged in a family friendly, assembly line style. The food we package will be sent to hungry children in a 3rd world country (yet to be determined), who will also receive the Gospel of Jesus Christ. This is a great family-friendly event where you can invite friends, neighbors, and co-workers to help pack. All ages are welcome! We will provide water and snacks, and the first 20 people to show up can receive a Thrivent T-shirt. Please sign up at the OneMeal table at the back of the church if you can help pack.
Please begin saving your gently-used items!
Playground *

Benefit Garage Sale – June 13 -14, 2019

.

P
lease bring only gently used items
. Please test all electrical appliances; we aren't able to take old TVs.
Volunteers welcome & needed for set-up, sorting/pricing, sale, and take-down!
* Garage Sale to raise funds for a KATW (Kids Around the World) Playground in Guatemala.
Guatemala Mission Trip July 6-13, 2019

A WEEKEND TO REMEMBER events are open to all couples. For more information or other event locations check out www.weekendtoremember.com.
Whether your marriage is in need of a tune up or an overhaul, MBC's Marriage Ministry Leaders can connect you with a mentor couple to walk alongside you.
Contact Jeff & Marie Wunschel at 608-329-7881 with questions.

The MBC LIbrary is open Tuesday's 10 am – Noon;
1 pm – 3 pm and
Sunday's following each Worship Service
MBC Library is Online! Visit – https://thembclibrary.libib.com/
Check out the LIBRARY for information about a Passion Week study, full fast, and time of prayer.
Coming Up! A Summer Reading Outreach – Read the details in our April Newsletter!

There will be no Primetimers Lunch @ Pizza Hut in April.


Fusion Youth meet Sundays from 6 pm – 8 pm in the Lower Level room #106 unless otherwise noted.
14 – Gospel of Mark study
21 – No Fusion/No Sunday School – Meet at the PAC for Easter Service at 9:30 am
28 – Volunteer at Loaves & Fishes, 3:30 pm – meet at Grace Lutheran Church
May 5 – Ultrazone Laser Tag in Madison following 2nd Service at church. Students will need money for their own food.
VBS helpers, July 29-August 2 are needed. See Beth Roidt.
Lydia Children's Home helpers needed, August 12-16 (Chicago service project). See Pastor Troy.

Ignite Youth meet Sundays from 4 pm – 6 pm in the Lower Level room #106 unless otherwise noted.
14 at 2 pm – Service Project at the Monroe Clinic. Meet at the entrance – dress for working outdoors.
21 – No Ignite/No Sunday School – Meet at the PAC for Easter Service at 9:30 am
28 – Small Groups
Looking Ahead:
Saturday, April 27th – 10 am to Noon, Sign up at the Welcome Center for the OneMeal Packing event at the Monroe Middle School new gym.

Sunday school classes for ages 2 – High School will meet each Sunday
at 9 am.
Sunday School begins with a time of singing in the Nehemiah Center followed by class time.
No Sunday School on Sunday, April 21st. Please join us at the Monroe High School PAC Auditorium for Worship Service at 9:30 am.

Awana meets each Wednesday: Trek & Journey (Middle & High
School youth) meet from 5:30 pm – 6:16 pm. Those 3 1/2 – 6th
Grade meet from 6:15 pm – 7:50 pm.
Because of recent inclement weather Awana will have extended hours each Wednesday in order to allow Clubbers the opportunity to catch up on saying their verses. Time for Awana Clubbers will be extended until 8:15 pm.
Awana Grand Prix Event at Monroe Bible Church Saturday, April 13th at 10:30 am for T & T and 3rd – 6th Grade Clubbers.
Our God is a God of abundance and He loves to give. He sacrificed willingly on the cross and then invited us into fullness of life. As His children, we are called to imitate Him. Our generosity in giving is a demonstration of God's character and a response to what He has done for us.
Give Online

ACH Direct Debits


2613 8th Ave, Monroe, WI 53566