About Monroe Bible Church
Week of July 14
Ezek. 35-37, Psalm 119:9-24
Ezek. 38-39, Heb 11
Ezek. 40-41, Psalm 119:25-40
Ezek. 42-44, Heb 12
Ezek. 45-47, Psalm 119:41-64
Ezek. 48, Prov 25, Heb 13
Week of July 14
Jer 7:1-15 A call for justice
Jer 17:1-18 The heart is deceitful
Jer 18:1-12 The potter and the clay
Jer 29:4-14 God's plan for His people
Jer 30 Promise of restoration
About this year's Vacation Bible School – In The Wild
Throw on your camera strap and buckle your seatbelt. In The Wild takes you on a wild adventure—with elephants and egrets, polar bears and penguins, cockatoos and crocodiles. As we seek out exotic animals, we'll also find snapshots of real-life encounters with Jesus in Scripture. We'll go from bewildered to believing as we get In The Wild at this summer's VBS. Join the adventure and sign up today!
Each day, we'll rally together at Panoramic Point, study God's Word at the Watering Hole, sing together at Bullfrog Bog, Learn about missions with Jorge Santiago and Katie at Pachyderm Path, make some awesome crafts at Cockatoo Canopy, and eat yummy snacks at Grizzly Gulch! Non-stop fun, adventure, and learning is in store all week long as we'll all find ourselves In The Wild!
July 29th – August 2nd
9:00 AM – Noon
At Monroe Bible Church
For Students 4k – 5th Grade
Session 1 – Encounter in the Temple
Luke 2:41-52
Session 2 – Encounter at the River
Matthew 3:1-17
Session 3 – Encounter on the Water
Matthew 14:22-33
Session 4 – Encounter at the Tomb
John 20:1-18
Session 5 – Encounter on the Road
Luke 24:13-35
When
July 29 – August 2, 2019
Time
9:00 AM – Noon
Ages
4 years to 5th Grade
Cost
Free — No Cost
Questions
Phone (608) 325-3966
office@monroebiblechurch.org
Where
Monroe Bible Church
Jul 14, 2019

The Gardens of God

Jul 7, 2019

Solomon's Wise Counsel

Jun 30, 2019

Love, Money and Happiness

Jun 23, 2019

Worship: With Fear, or Fools

Jun 16, 2019

Work: Maddening or Meaningful?

Jun 9, 2019

There is Nothing Better Than..

Jun 2, 2019

What Time do You Have?

May 26, 2019

Why Work? What's The Point?

May 19, 2019

Battle Ready

May 12, 2019

The Pleasure Principle
Featured Ministries at MBC

An online catalog of the MBC Church library is available by clicking on the image to the right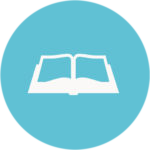 Pipeline is on summer break. See you in September!

Opportunities to SERVE:
Mission: Monroe ~ Monroe Area Community Closet (MACC) at the Nazarene Church needs volunteers.
Email monroeareacommunitycloset@gmail.com if you would like to help!

Men and kids are planning their Annual Canoe Trip on the Wisconsin River for Saturday, June 29th and Sunday, June 30th. Details: A light breakfast will be served at MBC on 6.29.19, bring your own lunch/snack for noon on Saturday, dinner provided. Sunday, June 30th breakfast and lunch will be provided. Sign up at the Welcome Center if you would like to attend. Please contact Kyle Ohlrich with questions at 719-439-1003.
No Men's Br
eakfast in July!
Please note: There will be NO Men's Study when a Men's Breakfast is planned.

A women's study titled "It's Not Supposed to be This Way" by Lysa Terkeurst will be held Wednesday Evenings, 6:30-8:30 pm in the Nehemiah Center. The study will begin July 17th from 6:30 pm – 8:30 pm and run until – August 21st. Please sign up at the Welcome Center.
Attendees must purchase their own books! Christianbooks.com has the book half off $12.49 and the workbook for $7.99. Other places that carry the book online are Amazon, Barnes & Noble, etc.
Any Questions, please contact: Helen Tuttle (608-473-2951), or Jenn Chladil (608-636-4852).

All are welcome at Prayer Meeting Mondays @ 6:30 pm in the Lower Level Room 102.
If you are unable to attend but would like to pray at that time please text Dan Keen at 608-897-6926.
"Prayer Coach"

For all those who want to get off the bench and on to the praying field. Sign up at the Welcome Center if you would like to purchase a copy of this book.
Our Hispanic brothers and sisters in Christ (MONROE IGLESIA BIBLICA) meet at Monroe Bible Church each Thursday evening
at 6 pm for prayer. You are welcome to join us in the

Praise God!

With the $3,000 from the garage sale fundraiser, we have met our $15,000 goal for the purchase and shipment of a refurbished playground through Kids Around the World! We will send a mission team to Guatemala in the summer of 2020 to install the playground.
Guatemala Mission Trip July 6-13, 2019

Whether your marriage is in need of a tune up or an overhaul, MBC's Marriage Ministry Leaders can connect you with a mentor couple to walk alongside you.
Contact Jeff & Marie Wunschel at 608-329-7881 with questions.

The MBC LIbrary is open Tuesday's 10 am – Noon;
1 pm – 3 pm and
Sunday's following each Worship Service
MBC Library is Online! Visit – https://thembclibrary.libib.com/
Summer Reading Outreach has started and will continue through July 23rd. There will be a book read to the children, a small activity and an occasional snack. Hours are from 2 – 3 pm each Tuesday in the Library.

Primetimers will travel to Oshkosh WI on July 9th to spend part of the day with Ray & Becky Jones (former Primetimer Ministry Leaders). They will meet at MBC at 8:15 am and return about 4:30 pm.
Primetimers meet for lunch @ Pizza Hut on the third Friday of each month at 11:15 am. Please join us!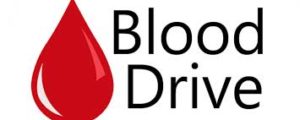 BLOOD DRIVE Dates for 2019 at Monroe Bible Church – VOLUNTEERS APPRECIATED!
June 20 from 1 pm to 6 pm
August 22
October 24
December 19
Watch the website and bulletin for more information!


Fusion is now on summer break.
VBS helpers, July 29-August 2 are needed. See Beth Roidt.
Lydia Children's Home helpers needed, August 12-16 (Chicago service project). See Pastor Troy.

Ignite is now on summer break
Watch for special event information in the bulletin or newsletter.
There is a

JULY 4th SERVICE PROJECT
planned at Twining Park where the IGNITE Youth will be helping with the Carnival games near the Bandshell from 2 pm – 4 pm. See Elise Morris for details.
AUGUST 18 – 20 – Ignite Youth will be camping at Governor Dodge State Park near Dodgeville WI. Leaving MBC at 1 pm on August 18 & returning about 1 pm on August 20. See Chris or Elise Morris for information.
September 22nd – Ignite Youth will serve at Loaves & Fishes. Meet at Grace Lutheran Church (1025) 15th Ave.) at 3:30 pm.

Sunday School is on summer break. See you in September!

Our God is a God of abundance and He loves to give. He sacrificed willingly on the cross and then invited us into fullness of life. As His children, we are called to imitate Him. Our generosity in giving is a demonstration of God's character and a response to what He has done for us.
Give Online

ACH Direct Debits


2613 8th Ave, Monroe, WI 53566