About Monroe Bible Church
Week of November 11th
Ex 18-19, Psalm 30-31, Acts 12
Ex 22-23, Psalm 32-33, Acts 14
Ex 24-25, Psalm 34-35, Acts 15
Week of November 11th
Gen 39:1-23 Joseph sent to prison
Gen 40:1-23 Joseph in prison
Gen 41:17-43 Joseph placed in leadership
Gen 42:1-17; 45:1-15 Joseph & his brothers
Ex 1:6-22; 2:1-10 Birth of Moses
Nov 11, 2018

Righteous & Just Is He!

Nov 4, 2018

God of Truth

Oct 28, 2018

God Unchanging

Oct 21, 2018

God Omnipotent

Oct 14, 2018

God All-Present

Oct 7, 2018

God of Knowledge

Sep 30, 2018

Majestic God

Sep 23, 2018

The Solitariness of God

Sep 16, 2018

9.16.18 Pray Investigate Get Involved

Sep 9, 2018

What is a Disciple
Click on the images above to find out more about MBC's Next Steps
Featured Ministries at MBC

An online catalog of the MBC Church library is available by clicking on the image to the right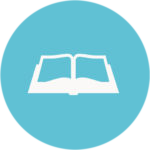 Pipeline Special Guests on Sunday, November 11th at 9 am, will be Robin Warren (Glory Reins Ranch) Farmville, VA and Tim & Nicole Wilcox (YWAM) Madison.
We invite you to join us for four classes on Sundays November 18th – December 9th at 9 am in the Nehemiah Center to discuss Discipleship in the context of Relationships. This class is for every age group and person post-high school. We hope you'll join us!

Opportunities to SERVE:
Mission: Monroe ~ Monroe Area Community Closet (MACC) at the Nazarene Church needs volunteers. Email monroeareacommunitycloset@gmail.com if you would like to help!

Please join us at 8 am on Saturday, November 10th for a Men's Breakfast with Missionaries Tim Wilcox and Kevin Warren. Sign up at the Welcome Center. Invite a friend!
NEXT Men's Breakfast is Saturday, December 1st at 8 am in the Nehemiah Center. Please join us and invite a friend!

Please join us on Saturday, November 10th at 12:30 pm for a Ladies Lunch with Missionaries Nicole Wilcox and Robin Warren. Sign up at the Welcome Center – invite a friend!
The Krahenbuhl ladies will host a Christmas "Gathering of Friends" for MBC women on Tuesday, December 11th from 7 pm – 9 pm. Come for a time of sweet fellowship and fabulous treats!

All are welcome at Prayer Meeting Mondays @ 6:30 pm in the Lower Level Room 102.
If you are unable to attend but would like to pray at that time please text Dan Keen at 608-897-6926.

Interested in the
Guatemala Mission Trip July 6-13, 2019
? Meetings are in the lower level at MBC – November 18 @ 10:05 am; December 9 @ 11:50 am. You must attend one of these four meetings. Applications are due December 30th.
Saturday, November 10: Harvest Weekend Men/boys breakfast 8 am, NC
Saturday, November 10: Harvest Weekend Women/girls luncheon, 12:30 pm, NC
Sunday, November 11: Harvest Weekend CONGREGATIONAL POT LUCK following 2nd Service
A box is near the Welcome Center for Bingo prizes, and a sign-up is at the Welcome Center for the Nov. 13
Pleasant View Birthday Party
. CHILDREN ARE WELCOME!
Wednesday, December 19: Papa Murphy Playground Fundraiser – must mention "Playground" for donation to be made.

Whether your marriage is in need of a tune up or an overhaul, MBC's Marriage Ministry Leaders can connect you with a mentor couple to walk alongside you.
Contact Jeff & Marie Wunschel at 608-329-7881.

CONTESTS, CONTESTS, CONTESTS, FOR ALL AGES
! Stop by the Library to check them out!
A Library book Advent Tree GIVE-A-WAY is taking place right now. Stop by the Library and put your name in a fish bowl. If your name is drawn on November 25th you will win the Advent Tree book. No reading necessary!
LIBRARY Open Tuesday's from 10 am – Noon AND from 1 – 3 pm. Come in, look around, check out some of the materials available.
MBC Library is Online! Visit – https://thembclibrary.libib.com/
The MBC Library is online! The website is still a work in progress. Patrons will be able to look up what media the Library has to offer. A tab on the left of the page has the Library sorted by books, DVDs, audio, CDs, sermons, and studies on DVD. Simply click on what you're looking for and search or browse! You will be able to go online and see what books you have checked out, when they are due (reminders will be sent!), and you can even put books on hold!
To fully utilize the website you'll have to come into the Library and receive a patron account. In the meantime you can still browse and read the ticker on the right side of the page for Library news.
Please note – the MBC Library is now located on the upper level -south end of the Nehemiah Center!

All Primetimers are welcome to join us for a Thanks-giving Dinner on Tuesday, November 13th. Coffee will be brewed by 5 pm with dinner at 5:30 pm. Please bring a dish to share.
Primetimers Lunch @ Pizza Hut – Friday, November 16th at 11:15 am. All are welcome!
December 20, 2018 from 1 pm – 6 pm
February 21 from 2 pm – 6 pm
April 25
June 20
August 22
October 24
December 19
Watch the website and bulletin for more information!


F
usion
Youth will meet Sunday , November 11th from 6 pm – 8 pm Lower Level Room #106.

Ignite
Monroe Clinic Service Project
is Sunday, November 11th from 3 pm – 6 pm.

Sunday school classes for ages 2 – High School will meet each Sunday at 9 am.

Awana meets each Wednesday: Trek & Journey (Middle & High School youth) meet from 5:30 pm – 6:16 pm. Those 3 1/2 – 6th Grade meet from 6:15 pm – 7:50 pm.
Our God is a God of abundance and He loves to give. He sacrificed willingly on the cross and then invited us into fullness of life. As His children, we are called to imitate Him. Our generosity in giving is a demonstration of God's character and a response to what He has done for us.
Give Online

ACH Direct Debits


2613 8th Ave, Monroe, WI 53566