The PIPELINE CLASS: If you think you're too busy to come to Pipeline this Sunday, December 8th at 9 am in the Nehemiah Center … you're too busy. For the next two Sunday's (Dec. 8 & 15) we'll be learning how to build margin into your life. Please join us!

Men's Breakfast is scheduled for Saturday, December 7th at 8 am. Please join us in the Nehemiah Center for good food and fellowship!

Ladies are invited to a "Christmas Gathering of Friends" on Tuesday, December 10th from 7 – 9 pm. This event is hosted by the Krahenbuhl ladies. You'll experience sweet treats and amazing fellowship. Please come.
Watch for details on an upcoming Women's Event. Saturday, February 1st from 9 am – 2 pm in the Nehemiah Center.

Prayer Meeting – Held Monday nights at 6:30 pm. If you are unable to attend but would like to pray at that time please text Dan Keen at 608-897-6926.
Looking for a great Christmas present? The book

"Prayer Coach"

is for all those who want to get off the bench and on to the praying field. Sign up at the Welcome Center if you would like to purchase a copy of this book or see Dan Keen.
Our Hispanic brothers and sisters in Christ (MONROE IGLESIA BIBLICA) meet at Monroe Bible Church each Thursday evening
at 6 pm for prayer. You are welcome to join us in the

If you are interested in going to Guatemala in 2020 for the short term mission trip to install a refurbished playground you must meet these 5 requirements.
1. Currently in High School or older
2. Physically able to participate in the installation
3. Attend 1 of the informational meetings listed below
4. Submit a completed application to the church office no later than Tuesday, December 31, 2019
5. Attend #5 Next Steps class "On Mission" which is 2 sessions
Please plan to attend this LAST 20 minute information meeting: December 8, 12:00 pm, Lower Level

Whether your marriage is in need of a tune up or an overhaul, MBC's Marriage Ministry Leaders can connect you with a mentor couple to walk alongside you.
REMINDER Last year several couples from MBC enriched their marriages by attending Weekend to Remember. Sign up online. The event in Madison starts on Friday evening 5/1/2020 – 5/3/2020 at Madison Marriott West.
Remember to use our group name "monroebiblechurch" when registering. Please call Jeff & Marie Wunschel (214-3699) with any questions or for help to get registered.
Contact Jeff & Marie Wunschel at 608-329-7881 with questions.

The MBC LIbrary is open Tuesday's 10 am – Noon and
Sunday's following each Worship Service
MBC Library is Online! Visit – https://thembclibrary.libib.com/

Primetimers meet for lunch @ Pizza Hut on the third Friday of each month at 11:15 am. Please join us!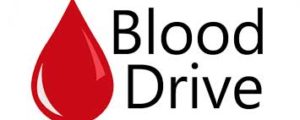 Last BLOOD DRIVE Date for 2019 at Monroe Bible Church – VOLUNTEERS APPRECIATED!
December 19 ~ 12:30 pm – 6 pm, Nehemiah Center (Upper Level)
Watch the website and bulletin for more information.

Fusion (High School) youth will meet from 6 – 8 pm in the Lower Level room 106 December 8th.

Ignite (Middle School) youth will meet Sunday, December 8th at 4 pm in the Lower Level room 106.

Join us at 9 am each Sunday morning for Sunday school!
Please note Sunday School will recess for Christmas on Sunday, December 22nd and 29th.

Awana meets each Wednesday evening!
Trek/Journey (Middle School & High School) will meet at 5:30 pm in the Lower Level Room 106.
Awana Clubbers 3 1/2 yrs. – 6th grade will meet from 6:15 pm – 7:50 pm.
AWANA STORE! Awana could use items for Clubbers to "purchase" as gifts with their Awana Shares. Please bring your donations to church by Wednesday, August 11th – clearly mark them "Awana". Thank you!