The PIPELINE CLASS: Postponed until further notice.
Does it distress you to live in a society that has so many gods & idols? It troubled the Apostle Paul. We are starting a new study Sunday, March 8th entitled "Why so many gods?" In a day in which our neighbors, friends and our families are seeking answers to life, there are a limitless number of gods from which to worship. Over the next couple of months we'll look at a handful of the gods our society is becoming enslaved to. In class we'll view and read, video and written articles as well as look at the biblical texts that our faith holds as the Word of God. Plan to join us as we join Paul when he gave this statement to a confused society in Acts 17:3, "This Jesus I am proclaiming to you is the Messiah…" We'll meet in the Nehemiah Center at 9:30 am on Sunday. Bring your Bible and a friend!

For more information contact
Ministry Leader, Kyle Ohlrich at 719-439-1003

For more information contact
Ministry Leader, Jane Thoman at 608-214-9660

All Prayer Meetings at church postponed until further notice.
Prayer Meeting – Held Monday nights at 6:30 pm. If you are unable to attend but would like to pray at that time please text Dan Keen at 608-897-6926.
The book

"Prayer Coach"

is for all those who want to get off the bench and on to the praying field. Sign up at the Welcome Center if you would like to purchase a copy of this book or see Dan Keen.
Our Hispanic brothers and sisters in Christ (MONROE IGLESIA BIBLICA) meet at Monroe Bible Church each Thursday evening
at 6 pm for prayer. You are welcome to join us in the

If you are interested in going to Guatemala in 2020 for the short term mission trip to install a refurbished playground you must meet these 4 requirements.
1. Currently in High School or older
2. Physically able to participate in the installation
3. Attend #5 Next Steps class "On Mission" which is 2 sessions
4. The deadline for the 2020 Guatemala trip has ended. If you are considering the trip please contact Crystal Zimmerman.

Whether your marriage is in need of a tune up or an overhaul, MBC's Marriage Ministry Leaders can connect you with a mentor couple to walk alongside you.
REMINDER Last year several couples from MBC enriched their marriages by attending Weekend to Remember. Sign up online. The event in Madison starts on Friday evening 5/1/2020 – 5/3/2020 at Madison Marriott West.
Remember to use our group name "monroebiblechurch" when registering. Please call Jeff & Marie Wunschel (214-3699) with any questions or for help to get registered.
Contact Jeff & Marie Wunschel at 608-329-7881 with questions.
Stay tuned for updates during this time.

The Library is currently closed.
The MBC LIbrary is open Tuesday's 10 am – Noon and
Sunday's following each Worship Service
MBC Library is Online! Visit – https://thembclibrary.libib.com/
Looking for a Book Club ?
The MBC Library is sponsoring a women's book club biweekly starting in mid-March. We'll be reading "Stop Calling Me Beautiful"
" "If you're tired of surface-level teaching and shallow faith, this
book will ignite a fire in your soul for a deeper walk with Jesus
and draw you into the depths of the Word." —— Gretchen Saffles, founder of Well-Watered Women" Split into two parts with chapter titles such as: "Why the Instagram Bible Won't Free You", "Skirt Length and Bible Translations: Overcoming Legalism", "Used
Goods: Redeeming a Broken Sexuality", and "An Audience of One: Conquering Fear of Man", among others. This book also addresses anxiety, grief, community, and shame, all with the goal to show you a
richer faith is accessible. " Jesus doesn't offer a powerless salvation. He makes your brokenness part of His whole redemption story—if you allow Him to. Don't settle for a feel-good faith. If you want victory over insecurity, fear, shame, and the circumstances you are
facing, it's time to embrace Jesus. All of Him."
See the library for more details or email Amanda at
ohlrich316@gmail.com

Primetimers will not be meeting until further notice.
Primetimers meet for lunch @ Pizza Hut on the third Friday of each month at 11:15 am. Please join us!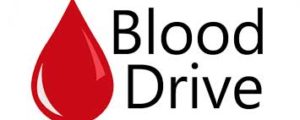 Next BLOOD DRIVE Date for 2020 at Monroe Bible Church – VOLUNTEERS APPRECIATED!
Watch for more information.

Fusion postponed until further notice
Fusion (High School) youth meet Sundays
at 6 pm in the Lower Level room 106.

Ignite postponed until further notice
Ignite (Middle School) youth will meet on Sunday, March 8th in the Lower Level room 106 at 4 pm.

Sunday School Postponed until further notice
Join us at 9 am each Sunday morning for Sunday school!

Awana P
ostponed until further notice
Awana meets each Wednesday evening!
Trek/Journey (Middle School & High School) will meet at 5:30 pm in the Lower Level Room 106.
Awana Clubbers 3 1/2 yrs. – 6th grade will meet from 6:15 pm – 7:50 pm.
No Awana – Wednesday, April 8
Awana Closing Program – Wednesday, May 6