Pipeline is on summer break. See you in September!

Opportunities to SERVE:
Mission: Monroe ~ Monroe Area Community Closet (MACC) at the Nazarene Church needs volunteers.
Email monroeareacommunitycloset@gmail.com if you would like to help!

Next Men's Br
eakfast September 8th at 8 am in the Nehemiah Center! Invite a friend!
Please note: There will be NO Men's Study when a Men's Breakfast is planned.

Our 2019 Women's Retreat is planned for Friday, October 18th through Sunday, October 20th at Inspiration Ministries, Walworth WI.
Our theme this year is "Loved, Healed, Living for Him". At our retreat we'll look at Paul's prayer for the church in Philippians 1:9-11. Join us to listen, learn, discuss, laugh, play, pray, and grow together!
Retreat will cost $100. Thirty five dollars is non-refundable for cancellations. Partial scholarships are available. See Jane Thoman.
Registration is open now. You may pick up a brochure with additional details at the Welcome Center.

All are welcome at Prayer Meeting Mondays @ 6:30 pm in the Lower Level Room 102.
If you are unable to attend but would like to pray at that time please text Dan Keen at 608-897-6926.
"Prayer Coach"

For all those who want to get off the bench and on to the praying field. Sign up at the Welcome Center if you would like to purchase a copy of this book.
Our Hispanic brothers and sisters in Christ (MONROE IGLESIA BIBLICA) meet at Monroe Bible Church each Thursday evening
at 6 pm for prayer. You are welcome to join us in the

Our Missions, Harvest Weekend, is scheduled for Saturday and Sunday, October 5th & 6th. Watch for upcoming details!
Praise God!

With the $3,000 from the garage sale fundraiser, we have met our $15,000 goal for the purchase and shipment of a refurbished playground through Kids Around the World! We will send a mission team to Guatemala in the summer of 2020 to install the playground.

Whether your marriage is in need of a tune up or an overhaul, MBC's Marriage Ministry Leaders can connect you with a mentor couple to walk alongside you.
Contact Jeff & Marie Wunschel at 608-329-7881 with questions.

The MBC LIbrary is open Tuesday's 10 am – Noon in August and September; and
Sunday's following each Worship Service
MBC Library is Online! Visit – https://thembclibrary.libib.com/

Primetimers meet the first Tuesday of each month for lunch and games. We'd love to have you come on Tuesday, September 3rd from 10 am – 1 pm in the Nehemiah Center.
Primetimers meet for lunch @ Pizza Hut on the third Friday of each month at 11:15 am. Please join us!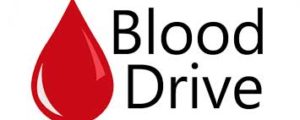 BLOOD DRIVE Dates for 2019 at Monroe Bible Church – VOLUNTEERS APPRECIATED!
August 22 from 12:30 pm – 6 pm in the Nehemiah Center
October 24
December 19
Watch the website and bulletin for more information!

Fusion Leaders will have a meeting Tuesday, August 27th at 6 pm in the Nehemiah Center.
Fusion will Kick-Off September 8th. Watch for upcoming details!

Ignite will Kick-Off on Sunday, September 8th. More details to come.
September 22nd – Ignite Youth will serve at Loaves & Fishes. Meet at Grace Lutheran Church (1025) 15th Ave.) at 3:30 pm.

Sunday School starts soon! Join us at 9 am each Sunday beginning September 15th!

Wait for it…. Awana starting date will be announced soon!